Honeymoon Tour Package: 12 Day / 11 Night in Kochi – Munnar – Thekkady – Kumarakom – Alleppey – Varkala – Trivandrum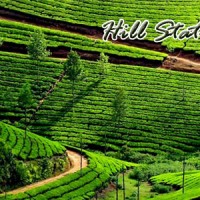 Day 1: Kochi
Welcome in India! KOCHI (COCHIN) Airport; On arrival you will be transferred and assisted till your room in your hotel. Proceeding to local sight seeing at 15:00 Hrs -COCHIN (ERNAKULAM) (The Rich and Old Spice City). The commercial town of Kerala, Kochi- a vibrant,lively city of palm green filled with interesting artifacts in every corner. The combination of main land Ernakulam is the business and tourist heart of Kerala. Places to be visited: JEWISH SYNAGOGUE (Built in 1568 AD. Closed on Saturdays & Jewish Holidays). DUTCH PALACE (Built in 1557 AD. Closed on Fridays & National Holidays). ST.FRANCIS CHURCH (Built by Portuguese in 1503 AD) SANTA CRUZ CATHEDRAL, MARITIME MUSEUM- INS DRONACHARYA FORT KOCHI (Monday Holiday), CHINESE FISHING NETS (The Chinese Fishing Nets that,line the sea-front and exhibit a method of catching fish, introduced by Chinese traders.) Evening by 19:30 Hrs coming back to the Hotel . Overnight stay at Hotel (KOCHI).
Day 2: Kochi – Munnar
Munnar: (175 KMS and 5 Hours): Drive to Munnar. On arrival check in to your hotel. Munnar-Tucked away in sunny, tropical Kerala is a cool green paradise. Away from heat and dust. State's finest Tea plantations. The best Hill station of Kerala… Watch the spectacular beauty of Tea gardens. Enjoy the nature,where the cloud turns into mist, which may touch you with a romantic feeling… It is located 1600 meter from sea level. This hill station was once the summer resort of the erstwhile British Government in South India. Sprawling tea plantations, picture book towns, winding lanes and holiday facilities make this a popular and most wanted tourist place of Kerala. Munnar is an idyllic hill station with its velvet lawns, exotic flora and fauna. Breathing of fresh, cool mountain air is a rare experience. Overnight stay at Hotel/Resort (Munnar).
Day 3: Munnar
Proceed to Munnar local sight seeing at 10:00 Am. Places to visit: 1.) Photo point, 2.) Mattupetty Dam – 15 Minutes Boat Drive in this Dam.3.) Echo point (The natural Echo phenomenon is always happening here), 4.) Shooting point. 5.) Kundale Lake. Coming back to the town for Lunch. Visiting Tea Museum at 15:00 Hrs and continuing the sight seeing till the evening. Evening visit Blossom park, Pothenmedu view point and Evening by 18:30 Hrs coming back to the Hotel and proceed to the Dinner in the Restaurant. Overnight Stay in – Munnar.
Day 4: Munnar – Thekkady
THEKKADY (12O KM and 4 Hours drive).THEKKADY (Ever Green Forest's Land with Spice Plants). The very sound of the word Thekkady conjures up images of elephants, unending chains of hills and spice scented plantations. In the Periyar Forest of Thekkady is one of the finest wild life reserves in India, and spread across the entire district are picturesque plantations and hill towns that hold great opportunities for treks and mountain walks. This plantation town is situated on the outskirts of the Periyar sanctuary…Come back to the Town in the Evening and shopping is possible in the spice market of these spicy lands…NB: Optional activities like; Elephant safari,Kalari Payattu (A traditional martial Art), Kathakali Show (A traditional performance-Art), Jungle Jeep Safari and Ayurveda Massages etc are available here in Thekkady and these are not included in the package… But, if you are interested in any of these activities, we can guide you promptly with the supplementary charges. Overnight Stay in – THEKKADY.
Day 5: Thekkady
THEKKADY. Following the breakfast at 09:00 AM; get ready with your Camera for the wild life scenario… Sharp at 10:30 Hrs proceeding to the Boat Trip in PERIYAR WILD LIFE SANCTUARY. Boat Trip starts at 10:45 Hrs and ends at 11:45 Hrs. Coming back to the town for Lunch… Lunch Break at 13:00 Hrs till 13:45 Hrs. Following the Lunch you relax for one or two hours and on or before 16:00 hrs; we will provide you a SPICE PLANTATION Visit. Fill your bird's eyes with the lush green spice plants. Blessed with Cardamom and pepper plantations. A generous gift of ginger, clove and nutmeg. And a variety of Ayurvedic medicinal plants. Evening by 18:30 Hrs coming back to the Hotel and proceed to the Dinner in the Restaurant. Overnight Stay in – THEKKADY.
Day 6: Thekkady – Kumarakom
Drive to Kumarakom from THEKKADY..(180 KMS and 5 Hours): Check into your Hotel/Resort.. Situated on the banks of Vembanad Lake, Kumarakom is the favorite destination for bird watchers looking out for migratory birds. Placed on enchanting backwater Kumarakom is a beautiful piece of land engulfed with mangrove forests,coconut lagoons, paddy fields. The water ways offer tourist with a unique experience to go around in boats, have hands on fishing and many other leisure options. The place can be best termed to relax in the lap of harmony. Things to do: Fishing, Boating through broad & narrow canals, Bird watching,Walk through paddy fields and Temple visits. Overnight at hotel (KUMARAKAM).
Day 7: Kumarakom – Alleppey
(KUMARAKOM to Alleppey = 80 KM = 2 Hours.) Board on to the HOUSE BOAT from ALLEPPEY: Check in to the Houseboat at 12.00 Noon. With the Arabian Sea in the west and a vast network of lakes, lagoons and fresh water rivers criss-crossing it,Alleppey is referred to as the Venice of the East by travelers from across the world. House boat cruise through narrow canals- Coconut Lagoons – Virgin villages-paddy fields-historical places – Temples – Snake boat – Coconut beer shop (Toddy shop) — R Block Islands – Kuttanad Village etc. Distance covered on each day will be 35 to 40 km on an average/day. Enjoy spectacular lush green paddy fields, where you may enjoy an unique nature, life style of village people and their activities like Coir roping, Toddy tapping etc. All meals will be provided in this A/c House Boat. You may enjoy the splendid sunsets, Waxing moon lights, dreaming stars and of course the delicious foods cooked and served by us. [You are mostly invited to our kitchen in the House Boat, to learn and try the list of ingredients and instructions for making something, especially a traditional food dish of KERALA for the dinner or for the Breakfast. If you are satisfied; don't forget to note down the recipe and try it in future.
Please Note:
1.) 06.00 pm to 07.00 am- Boat will Anchored & it will be idle in the lake. (As per GOVT. Rule- Village people need to put the net in the lake for fishing).
2.) Air condition will function in the bed room from 08.00 PM till 07.00 AM only.
Overnight stay at Houseboat.
Day 8: Alleppey – Varkala
VARKALA. After disembarking from the house boat;Take a full day long sightseeing tour of Alleppey Beach , and drive to VARKALA. (160 KM and 4 Hours drive). Varkala is a seaside tourist destination with best resorts and spa. A small town 55km north of Thiruvananthapuram,it is also an important religious place for the Hindus. The Papanasam Beach at Varkala is a quiet, secluded beach known for its white, silvery stretch of sand, mineral springs and rocky cliffs. Varkala is also an important Hindu center of pilgrimage. The final resting place of Sree Narayana Guru, the great social reformer of Kerala, is near Varkala atop a hill named Sivagiri. High cliffs from mineral springs majestically rise is a scene typical of Varkala. Overnight Stay in – VARKALA.
Day 9: Varkala – Kanyakumari
After Breakfast drive to KANYAKUMARI. (280 KM and 6 Hours drive). Kanyakumari district, which lies in the southern most tip of Peninsular India, is famous for its majestic hills,virgin beaches, pristine rivers and meandering rivulets. The district has a fragrance of architecture culture and customs of neighboring Kerala mixed with the rich deep traditions, culture and architecture of Tamil Nadu. The main attraction : Enjoying, Sunrise & Sunset in full swing, Boat trip to VIVEKANANDA Rock, Visiting the Heritage and ethnic palaces, Vivekananda Mandapam and Beach. Overnight Stay in – KANYAKUMARI.
Day 10: Kanyakumari – Kollam
Following the breakfast; proceed to KOVALAM. (200 KM & 5 Hours drive). Check in to the Hotel/Resort near the beach. KOVALAM Beach: This internationally renowned beach has been favorite haunt of tourists since 1930's. Kovalam consists of three adjacent crescent beaches. Enjoy the beach and remove your hang over of the long trip. Over Night Stay- Kovalam.
Day 11: Kollam – Trivandrum
Following the breakfast Proceed to TRIVANDRUM Sight seeing at 10:00 AM The ZOOLOGICAL PARK: (10.00am to 6.15 pm- Closed on Mondays). One of the first Zoos in India. It is located in a well planed Botanical Garden, with huge trees, sprawling lawns and wild fowl swimming in the lakes which feel like a small jungle in the heart of the City. A reptile house with different species of snakes is also located in this premise. LUNCH BREAK at 13:30 hrs till 14:30 Hrs. SCIENCE AND TECHNOLOGY MUSEUM COMPLEX: The exhibits here are related to Science, Technology and Electronics. (10.00 am to 05.00 pm-Closed on Mondays)PRIYADARSHINY PLANITORIUM, (Daily shows from 10.00 am to 5.00 pm),The NAPIER MUSEUM & SREE CHITRA ART GALLERY: (10.00am to 04.45 pm- Closed on Mondays and Wednesday forenoons),Located near the Napier Museum, this art gallery displays select paintings of RAJA RAVI VARMA, Svetlana and Nicholas Roerich and exquisite works from the Rajput, Mughal and Tanjore schools of art in India. The collection also includes paintings from China, Japan, Tibet and Bali. Finish your sight seeing trip on or before 05:00 PM and return back to KOVALAM Beach… enjoy the sunset and return back to Hotel. Over Night Stay- Kovalam.
Day 12: Trivandrum – Home
Kovalam sight seeing and visiting Shopping centers can be done as per your Flight schedule. At appropriate time you will be transferred to the international airport of TRIVANDRUM to board the flight back to home. (If your return flight is from Cochin, we can arrange the tour with COCHIN stay on day 07 without any additional charges.). Departure with lot of memories and thousands of photographs. The tour ends.